RTYF Gold Medal
for 'Outstanding Life-time Contribution to Sailing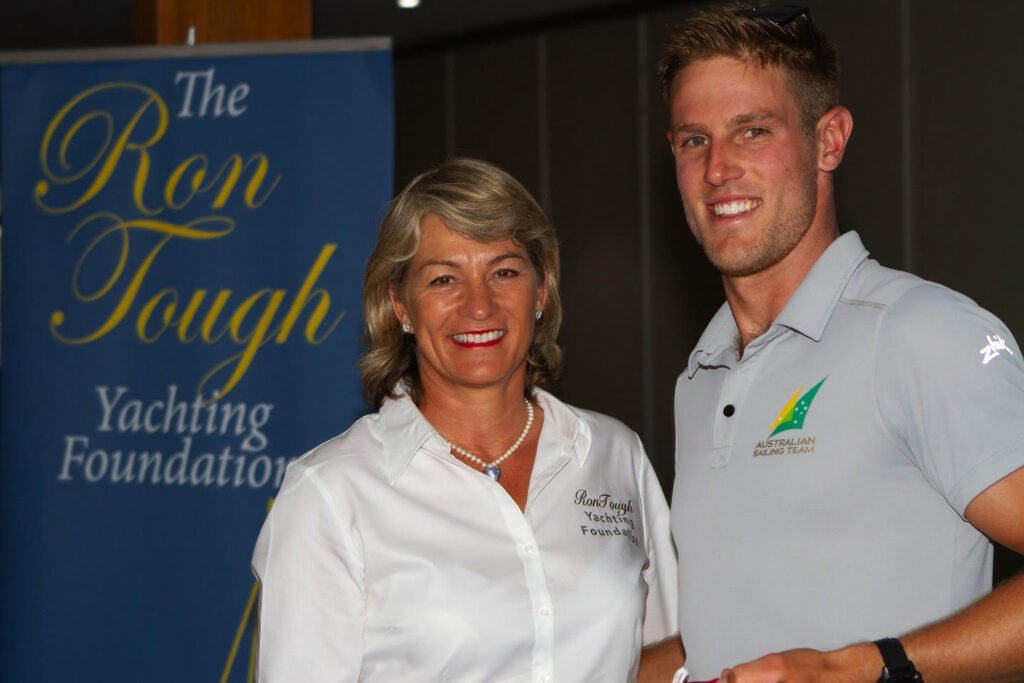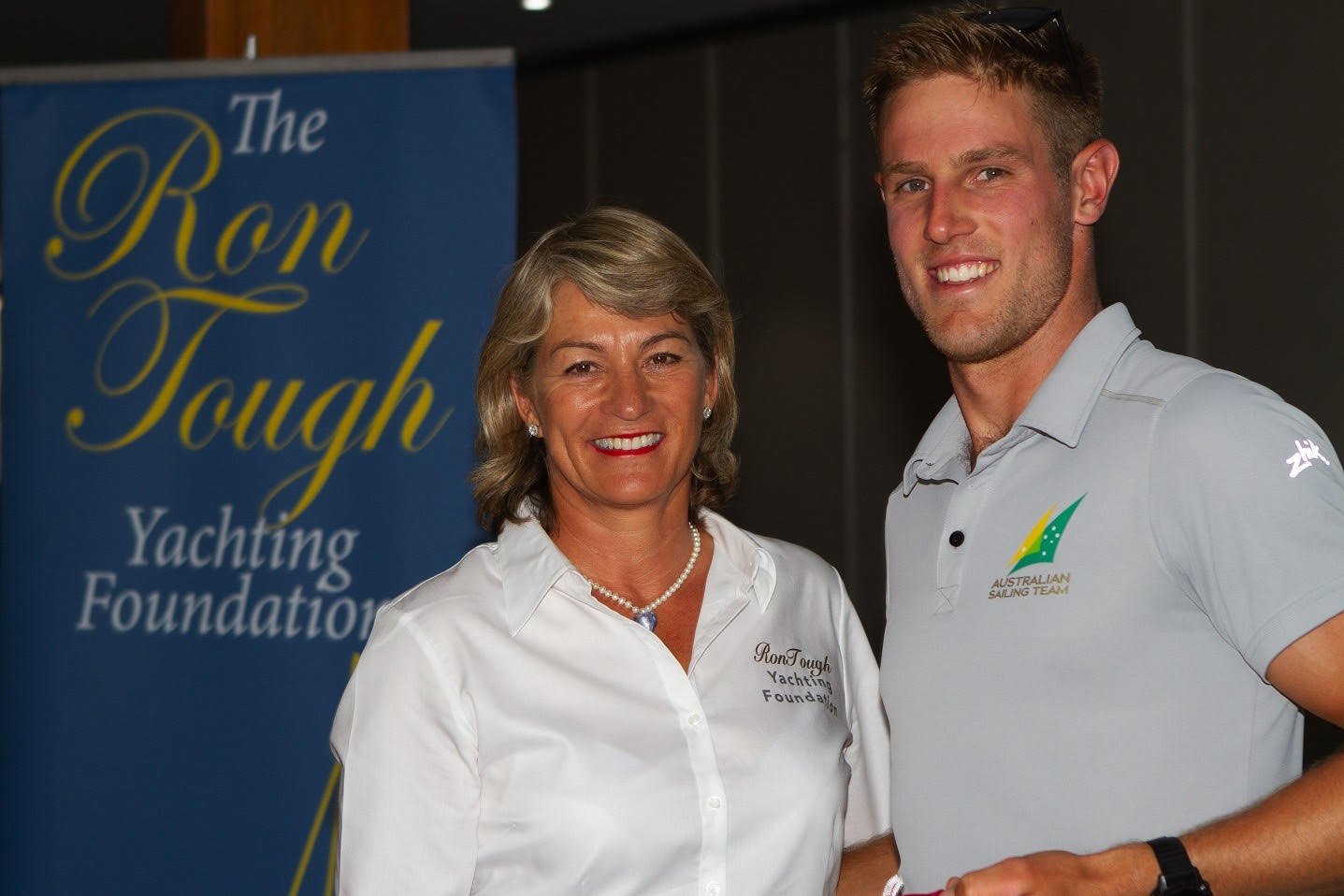 Silver and Bronze Medals were not awarded in 2021 due to performance criteria not being met because of the Covid pandemic
John Taylor has been a Race Officer at Royal Freshwater Bay Yacht Club for over twenty-five years commencing with local and State Regattas in 2003 and working his way up to become an International Race Officer in 2011.
Since then John 's experience, expertise and professionalism has seen him become a much sought after Race Officer not only on the local stage but also internationally having worked on events in Malaysia and England and the ISAF Grade 1 Sail Auckland in New Zealand.
He has successfully run World Championships for Tornados, Mirrors, Lasers, 49ers, Stars, Fins and Teams Racing as well as several events on the World Match Racing Tour. His most recent World Championship was for the Dragon class in 2019 which was held off Fremantle.
John was also instrumental in RFBYC's partnership hosting of the Perth 2011 ISAF World Sailing Championships where he ran a team of 50 plus volunteers.
John 's real passion is working on youth regattas, a love that commenced when his own two children commenced sailing at Royal Freshwater Bay Yacht Club. John has been the Principal Race officer on RFBYC's International Classes Regatta (now the ICR) since 2004 which has increased in popularity over the years and now regularly sees in excess of 160 youth sailors competing at the Club. He has also been a Race Officer for the WA Inter-club and State Teams Racing Championships since 2003. Through both events, John enjoys an excellent rapport with both the sailors and the parents alike.
John welcomes new people to volunteering with enthusiasm and has played an active role in recruiting and training new volunteers for Royal Freshwater Bay Yacht Club.
When he found time, John also crewed on an Etchells for two years.
John 's 25 year-long sailing resume is extensive with more than 135 significant regattas under his belt but sadly he announced his retirement from officiating in 2020 and whilst he deserves a well-earned rest, he will surely be missed.
It is with the greatest pleasure, Royal Freshwater Bay Yacht Club nominates John (JT) Taylor for the Ron Tough Gold Medal for Outstanding Contribution to Sailing.
RTYF Gold Medal
for Outstanding Contribution to Yachting in Western Australia
Nominated by RFBYC, FSC, HYC, RPYC, SoPYC
Bill Steele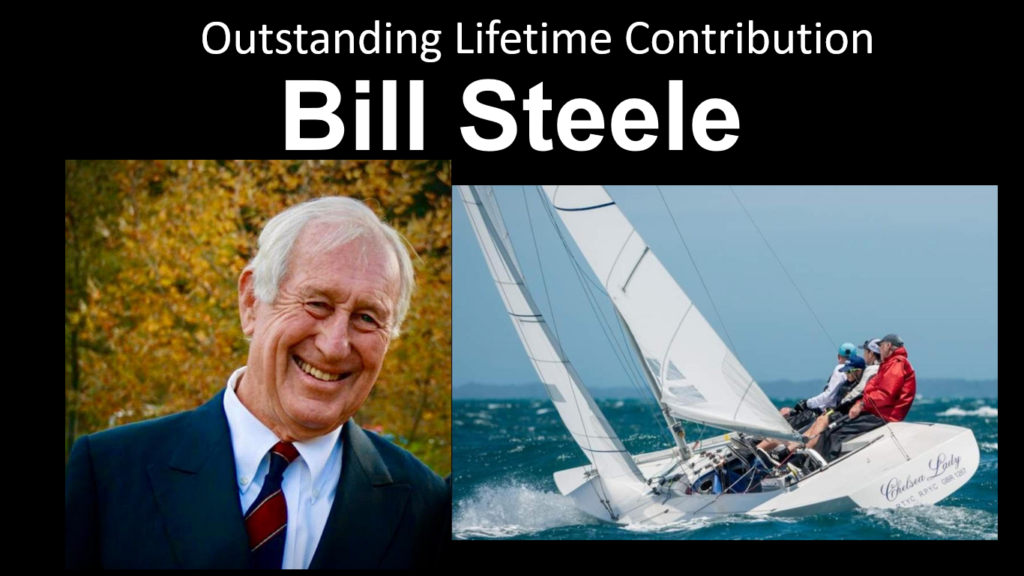 A sought-after navigator and weatherman due to his flying career with Cathay Pacific, his sailing achievements included the 1972 Olympic Games in Keil, Germany sailing an Intl. Flying Dutchman and much offshore ocean racing. But his greatest love was the Intl. Etchells which he sailed for 40years including 28 World Championships! As the International President of the Governors Committee for 2 years, he was a major motivator to attract the both the 2006 and 2021 Etchells World Championships to Perth. A strong believer that our youth are our future and that development "can only be gained when you're challenged", Bill himself sponsored four WA youth to travel to and compete in the 2018 Gertrude Cup in Cowes, UK, representing RPYC. Bill has contributed significantly to the sport of sailing as a competitor, mentor, volunteer and official, both locally and internationally. A complete gentleman, his love of being out on the water, competing and promoting the sport of sailing garnered him the respect of everyone he met.'Steeley Bill' was a member of RPYC for over 57 years.
RTYF Gold Medal
for Outstanding Competitive Performance
Nominated by The Ron Tough Yachting Foundation
Cam Owen & Suzie Ghent
Representing Royal Freshwater Bay Yacht Club and Nedlands Yacht Club, Cam Owen and Susan Ghent have been racing the Hobie 16 together for 14 years.  They are well known and respected in their Class around the World and have achieved some impressive results over the years, in particular the past 12 months
Cam and Susan are the current European and Australian champions and nursing a broken hand in November 2019 they placed 4th at the Hobie 16 World Open Series in Florida with 252 boats competing from 25 Nations.  An outstanding result!
Cam and Susan's passion for the sport is evident by the fact that they manage their own training program, competition goals and travel arrangements and their ongoing campaign is almost entirely self-funded. Their teamwork and determination have helped them to achieve their results without any on water support or other forms of assistance enjoyed by many of their competitors. They set their own goals and work together to increase their performance.  It is a credit to their ability to be disciplined and organised that they have managed to maintain their level of performance in between their other responsibilities.
Cam and Susan are wonderful role models, always encouraging to new sailors in their fleet, helping them to get involved both on the water and into the community. Amongst their fellow competitors they race hard on the water but firmly believe in the famous words:
"You haven't won the race, if in winning the race you have lost the respect of your competitors" (Paul Elvström.)
They keep the fun and enjoyment in their sailing and wish to share their infectious enthusiasm with others.
RTYF Silver Medal
Youth Sailor of the Year
Nominated by, FSC, SoPYC and RFBYC
Michael Compton
It has been another successful year for Michael in the Laser Radial both domestically & abroad. In July last year Michael was crowned U17 Laser Radial Youth World Champion whilst finishing 3rd overall out of a competitive 160 boat fleet. After a what some might consider a rough start to the event, Michael finished strong in the Finals Series scoring three consecutive race wins along with a number of top ten finishes which saw him climb up the leader board. The summer domestic competition period saw Michael compete in three regattas around Melbourne in December / January earlier this year. With the Laser Radial Worlds to be held in Melbourne later in the year the local events attracted a world class field including a large proportion of the international female Laser Radial Fleet. As part of these events, Michael finished 1st U19 at the Oceania & Australian laser Radial Championships and 2nd U19 (3rd overall) at Sail Melbourne.
The Australian Youth Championships was another target event for Michael which saw him battle it out to the very last race to claim the regatta win by a single point over fellow West Australian & training partner Stefan Elliott-Shircore. The results over summer have seen Michael provisionally selected to represent Australia at the ISAF Youth Worlds in Brazil in December later this year.
RTYF Bronze Medal
Junior Sailor of the Year
Nominated by FSC and SoPYC
Harry Joyner
Outstanding Competitive Performance:
2020 29er Championships 8th overall field of 70 boats
2020 Australian Youth Championships 29er 4th overall
2019 WA State Championships 2nd
2019 was a year for many achievements for Harry Joyner. Not only has he seen some fantastic results at state & national regattas but he also celebrated his 13th Birthday. The significance of this is that Harry is out racing and training week-in-week-out against sailors competing for youth selection many many years his senior. While he is competitive at heart he is never seen without a smile on his face both on and off the water.