RTYF Gold Medal
for Outstanding Contribution to Yachting in Western Australia
Nominated by RFBYC, FSC, HYC, RPYC, SoPYC
Chris Goldacre and Chris Kelly
WA's annual youth training camp, Westsail, originated over 30 years ago and has been the largest and most successful sailing camp of its kind in Australia. For the past three decades Chris K 'Coach K' and Chris G 'Goldy' have contributed to the running of Westail.
The legacy of Westsail holds a special place in the hearts of many Western Australian sailors, coaches and families. The camp has inspired thousands of sailors and continues to each year. Some sailors that have attended Westsail have gone on to win Olympic gold medals, however more importantly, all sailors that have attended Westsail remember it as the most fun week of their sailing year.
Goldy and Coach K's involvement for over 30 years with Westsail has incorporated planning, coaching, leadership, motivation, Goldy's guide to love and plenty of Freddos. Their passion for junior sailing in our state is unrivalled.
All WA sailors have been inspired by Goldy and Coach K at some point throughout their time in our sport of sailing. Their iconic characters and love for what they do is an inspiration to us all and deserves the highest honour of recognition.
RTYF Gold Medal
for Outstanding Competitive Performance
Nominated by The Ron Tough Yachting Foundation
Matthew Wearn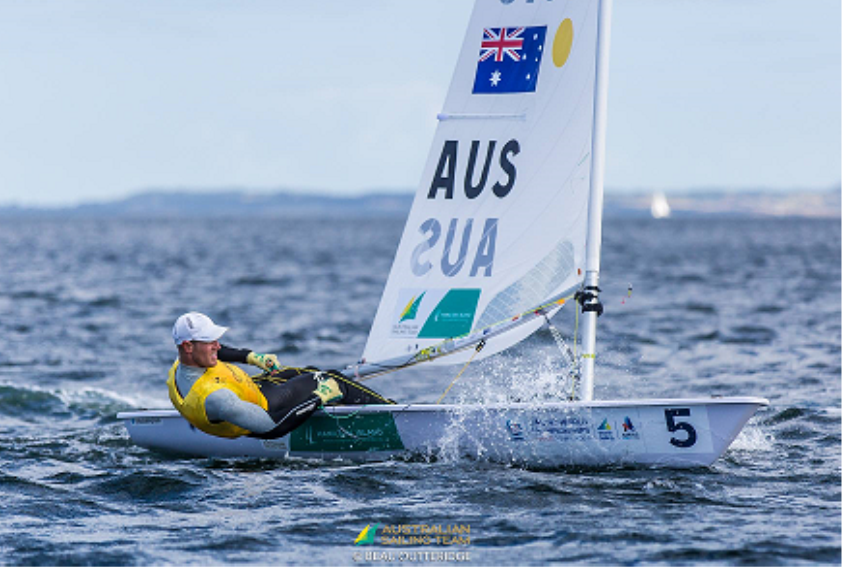 Matthew Wearn continues to cement his spot in the Australian Sailing Team in the Laser Standard class, with his plans well in place as he works toward Olympic selection for Japan 2020. Matthew has experienced another highly successful year on the world Laser sailing circuit; including podium finishes at nearly all major regattas and strong performances at future world championship and Olympic venues. His strong results are indicative of his positive nature and determined work ethic.
RTYF Silver Medal
Youth Sailor of the Year
Nominated by, FSC, SoPYC and RFBYC
Zac Littlewood
Zac Littlewood has had an outstanding year of sailing, cementing his position as a major contender in the Laser Radial Class.
Zac competed in Australian Laser Association Open Nationals and Australian Youth Championships where he earned a place on the Australian Youth Sailing Team.
Zac then needed to refocus his attention to the Laser Radial Worlds to be held during the Kiel Week Regatta in Germany. With a solid start to the regatta, Zac took the lead during Day 2 and claimed the overall win. Zac is the youngest person to win an ILCA Laser Radial Open Men's Worlds and one of the youngest Australians to win an Open Sailing Championship.
Zac then competed in the ISAF Youth World Championships held out of Corpus Christi in Texas, USA where he placed 3rd overall. Zac also travelled to Karatsu in Japan for the Junior Olympic Cup, which is the Japanese qualification event for the Youth Worlds. Zac rose to the occasion claiming the overall win from a field of 40 boats.
Zac was awarded the 2018 Junior Sports Start of the Year at the RAC WA Sports Start Awards.
RTYF Bronze Medal
Junior Sailor of the Year
Nominated by FSC and SoPYC
Michael Compton
In 2018, Michael won the Under 16 Laser 4.7 World Championships in Poland and finished a close 2nd overall. Michael trains and races hard and having come through the Optimist Class, and competed in several international and national events, he has proved himself in the tougher and more agile Laser 4.7 and Radial Classes.
Progress has been fast and steady thanks to a great training and coaching program supported by FSC, SoPYC and WASS Program.