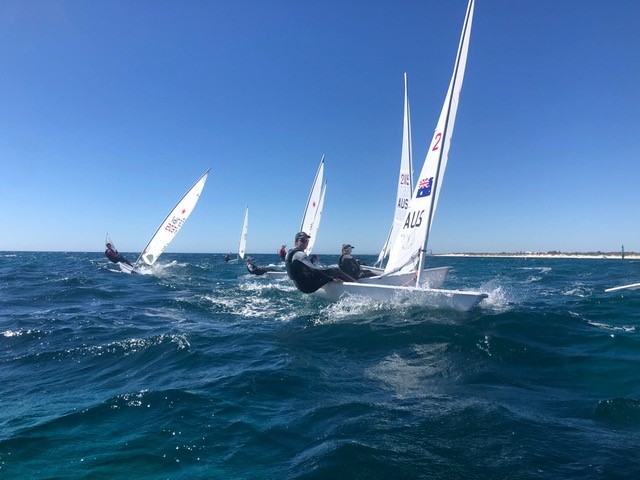 RTYF Laser Pre-Nationals Coaching Clinic report from coaches Ben and Ryan
Firstly, thank you to Philippa and the Ron Tough Yachting Foundation for supporting our successful training clinic on the weekend, and it was special having you make time to pay a visit to us on Sunday morning. Thankyou Mike also for your work in applying for the funding to make this clinic possible.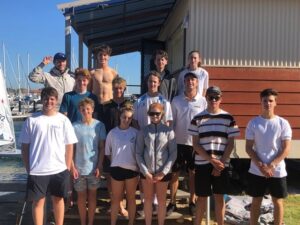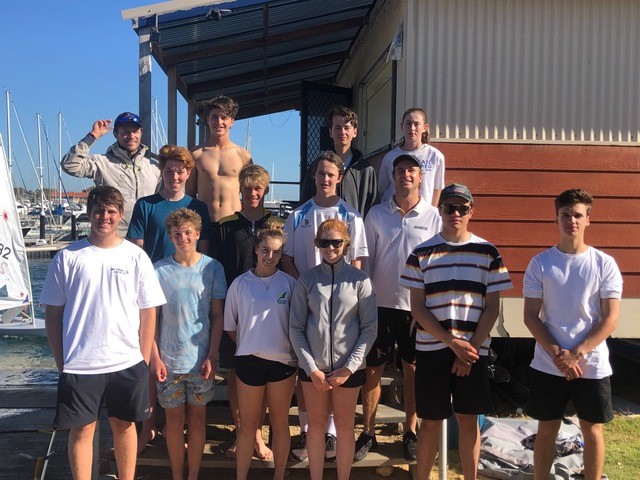 Warm weather and a fresh, punchy easterly breeze welcomed WA's Laser Nationals team to Hillarys Yacht Club on Saturday. The Ron Tough Yachting Foundation Laser Pre-Nationals Coaching Clinic kicked off with three races in the morning session in conjunction with HYC club racing fleets. The importance of 'changing gears' was emphasised in the offshore wind with gusts up to 25 knots and lulls down to 10. This focus area was implemented into the afternoon training drills. It was vital to understand not only the wind phase and strength whilst performing a pre-start routine, but also the predicted wind phase and strength when the race will actually start in a few minutes time. Identifying this with extended vision up the course allowed for accurate set-ups off the start line for early gains in the race. The conditions on Saturday were the best local resemblance we could possibly get to the upcoming Youth Nationals venue; Sorrento, Victoria.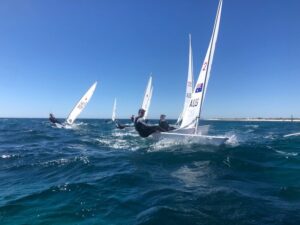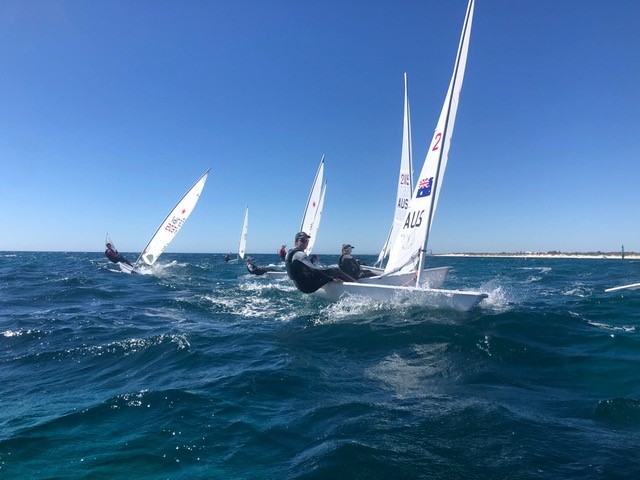 Sunday saw a similar direction but lighter wind in the morning and this provided an excellent opportunity to solidify concepts from day one. The doctor paid a visit in the afternoon and we ran a short but intense boat handling session in the 20 knot sea breeze. The building wave state began to resemble the swell at Sandringham Yacht Club, our Open Laser Nationals venue. An additional focus point of maintaining pressure on the deck when surfing downwind was introduced to the session and we'll continue developing this in the lead up to the National Championships.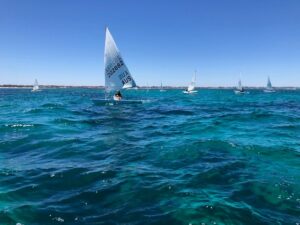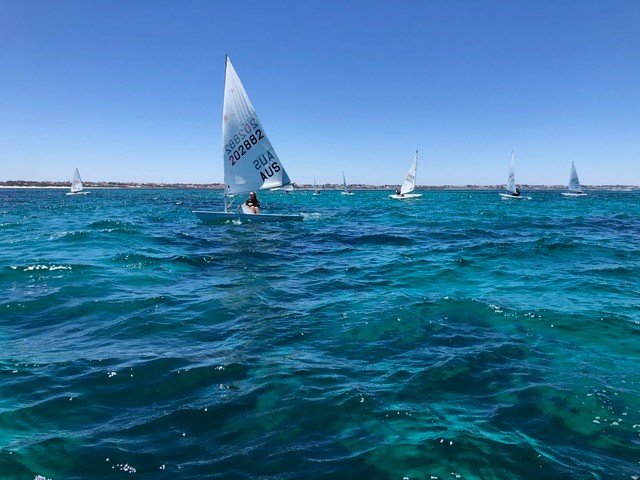 Hillarys Yacht Club provided the perfect venue for us to replicate conditions that we're likely to experience at the upcoming Laser and Youth Nationals, so thank you to Chris, Tessa and Saturday's Race Management team for accommodating us for the weekend. The pre-nationals coaching clinic funding initiative from the Ron Tough Yachting Foundation allows our local sailors to receive fantastic training opportunities at a critical time of the year. Thank you to the Ron Tough Yachting Foundation for the ongoing support that they offer WA's talented sailors. The WA sailing community is also continuously supported by our various yacht clubs. The combination of these support networks creates a world-best training environment, it is something that we are always grateful for as sailors and coaches and should never take for granted.