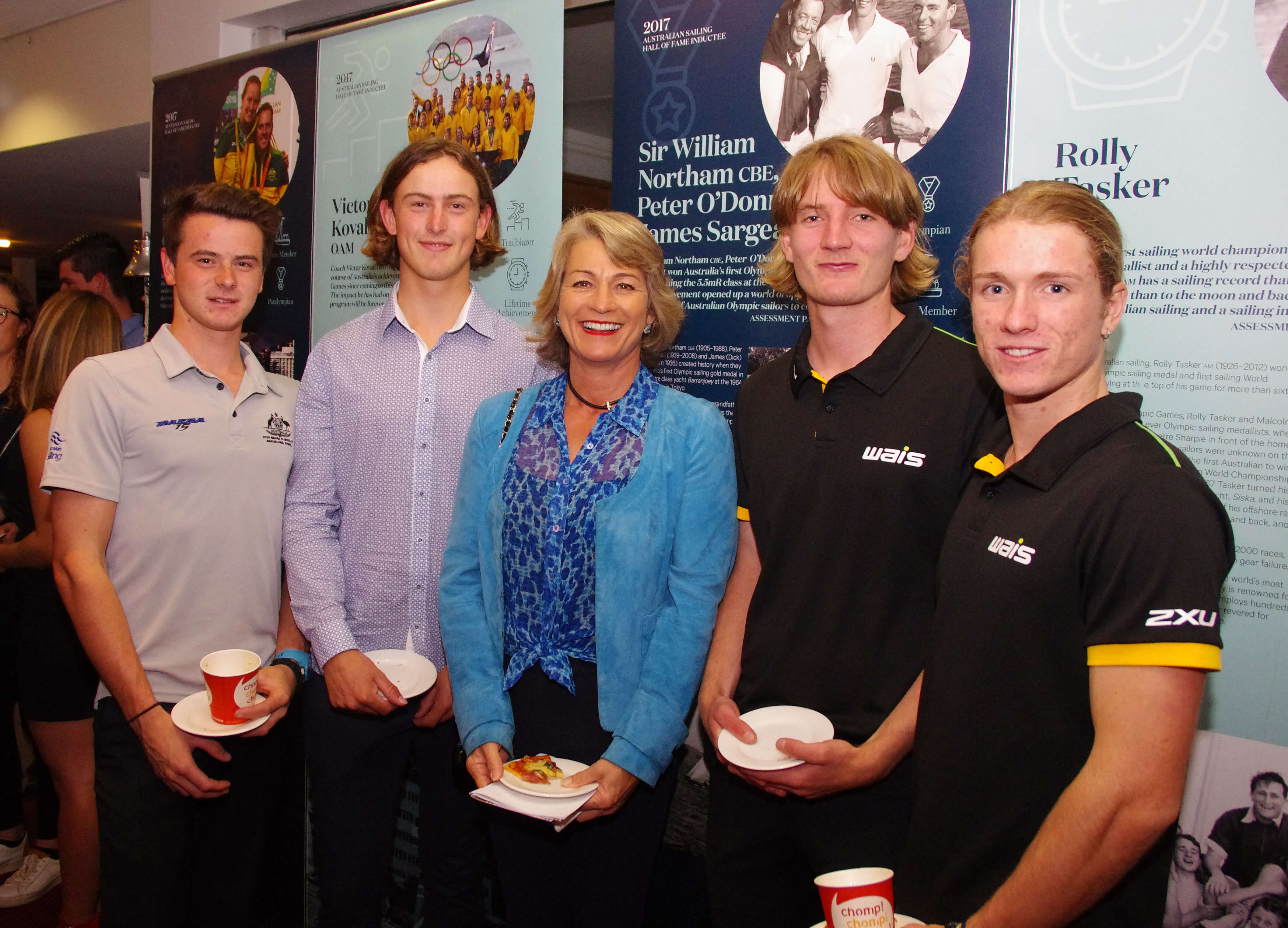 Our vision for The Ron Tough Yachting Foundation
Philippa Packer, Chairman of the Ron Tough Yachting Foundation, shares her speech and vision from the 2019 Australian Sailing Western Australian Awards night.
My name is Philippa Packer and I am the new Chairman of the Ron Tough Yachting Foundation and I'd like to tell you a few things about our Foundation.
Firstly, we are so very fortunate! As we all know, Sailing is the best sport ever! And Western Australia is a pretty good place to do it! We all love it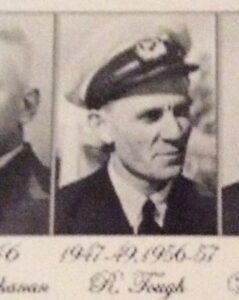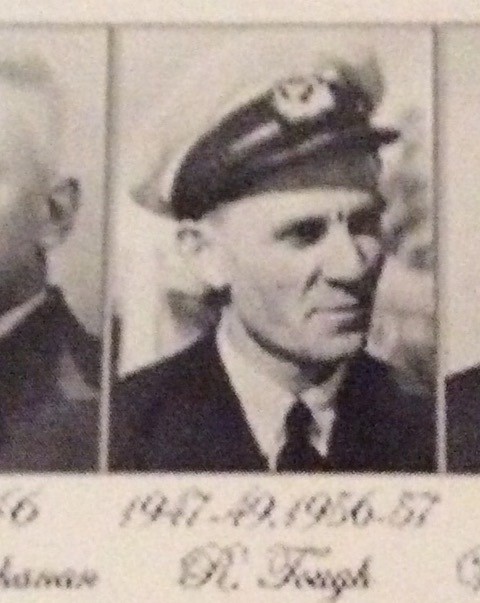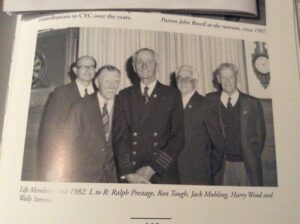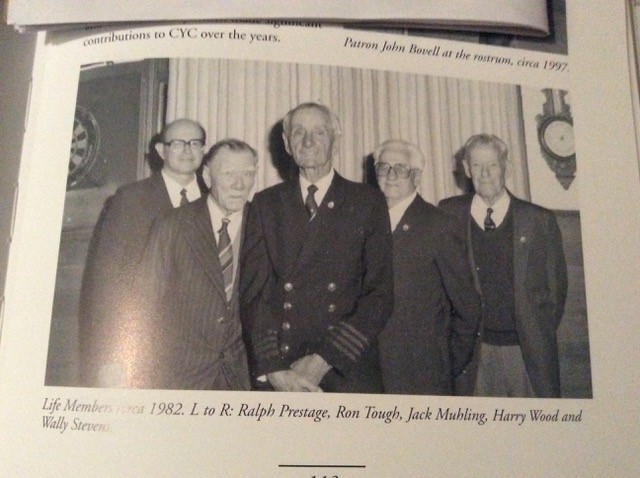 39 years ago, Ron Tough realised that sailing in Western Australia was only going to improve if sailors could compete against the worlds' best. He had the idea of setting up a fund that could support young sailors that wanted to go overseas to a World Championship as he appreciated how expensive it was. However, we have to thank Syd Corser who was the man who actually made it happen. This fund would not exist without him. He persuaded his sailing mates and the rest of the sailing community through their Yacht Clubs, to open their wallets and start up this Foundation, encouraging and enabling future generations of sailors to compete internationally.
Sadly, Syd passed away recently, but the RTYF Board would like to honour Syd's influence and encouragement, by naming our major Scholarship, (which is our principle award worth $7,500 this year), 'The Syd Corser Scholarship' as both a tribute and a sign of appreciation from us all to him and his wife and lifelong supporter, Danae Corser.
I am very pleased to announce that Danae (along with daughter Lisa) has come here tonight to present the award. Thank you, Danae!
For Syd, it was just one of his many philanthropic successes, but I am sure he would be thrilled to know that the Governors and Board of the Ron Tough Yachting Foundation are proud to announce that this year, we have passed the extraordinary milestone of having awarded in grants – over $1,000,000 to date – to support sailing excellence in WA. This now also includes support for local Yacht Clubs and Class Associations, as well as keen and talented sailors like yourselves, and has become possible as the Foundation has grown.
Secondly, the reason this Foundation has grown to such a level is mainly due to the support given by the members of yacht clubs in Western Australia. These donations are the lifeblood of our Foundation and we are very grateful for them. Also, any further donations to the Foundation (should you be thinking of it!) will enable us to benefit present and future sailors and will be much appreciated!
And while I am up here, I would just like to thank our hosts tonight, the Royal Perth Yacht Club for this evening and mention that contributions from members of this Club alone to our Foundation have exceeded over $120,000 to date – for which we are most grateful, and which also gives everyone here a better idea of the support – and the vote of confidence – you sailors are receiving from much of the sailing community of Western Australia. They want you to go out and succeed!
Thirdly, we are trying to raise the profile of the Ron Tough Yachting Foundation to let the yachting community know how much we are achieving. Apart from supporting sailors to go overseas and gain valuable experience, we have funded all sorts of things from safety equipment (stack hats and radios), made contributions to outboards and RIB's for coaching purposes, as well as supporting coaching programmes all around WA – up in the north and down south as well as around here!
Going forward, the Board is pleased to announce a new initiative which will support one weekend's coaching clinics for all (junior) Classes leading up to their National Championships. It will be called "the Ron Tough Yachting Foundation pre-Nationals (-whatever class – Eg Opi's) coaching clinic". We put it to each (junior) Class Association that they organise a training weekend (either in November or December, but flexible to fit in with other class & Yacht Club commitments), at a host Club of their choice, with coaches of their choice – and the Ron Tough Yachting Foundation will pay the coaching fees up to a maximum of $1000 for the weekend, per class. Obviously, we will need to be informed and approve each Class's programme. Comprehensive details are available on the Foundation website and we hope as many Class Associations as possible will take up this offer. Personally, I feel it is a fabulous way to complete the circle of support from the Ron Tough Yachting Foundation for those sailors who are not able to or have not, qualified to go overseas.
So many Clubs have their own programmes to support youngsters to travel but the beauty of our Foundation is that it is totally Independent but compliments the Clubs' and Australian Sailing's programmes. And we are totally Western Australian focussed. Our goal is to encourage you sailors to become the best you can be, to assist with providing the best facilities and coaches WA can offer, to encourage you to dream for success at World or Olympic level, and then – come back to WA and mentor and motivate your fellow sailors, in order to build up the pool of talent here at home.
By-the-way, we do follow your progress during the year…. We watch your development and cheer you on! We are impressed when you do well, we feel for you when the regatta doesn't go as well as hoped. We know. We've been there before too. Finally, please be aware that the selection process of all these grants is not an easy one! There are many worthy applicants.
Our Syd Corser Scholarship winner this year has fought hard, sailed a big programme, aims high and aspires to World and possibly Olympic success, and yet helps out at his local yacht club to mentor and coach the juniors following on in his footsteps.
I am delighted to announce the worthy winner of our Syd Corser Scholarship for 2019, an award that goes with a cheque for $7,500 but most of all, the approval and best wishes of the WA sailing fraternity for his future success, is Chris Charlwood.
May I ask Danae Corser to come up and present the prize, and Gillian and Keith Charlwood to collect it on behalf of Chris, who is overseas competing. Thank you so much