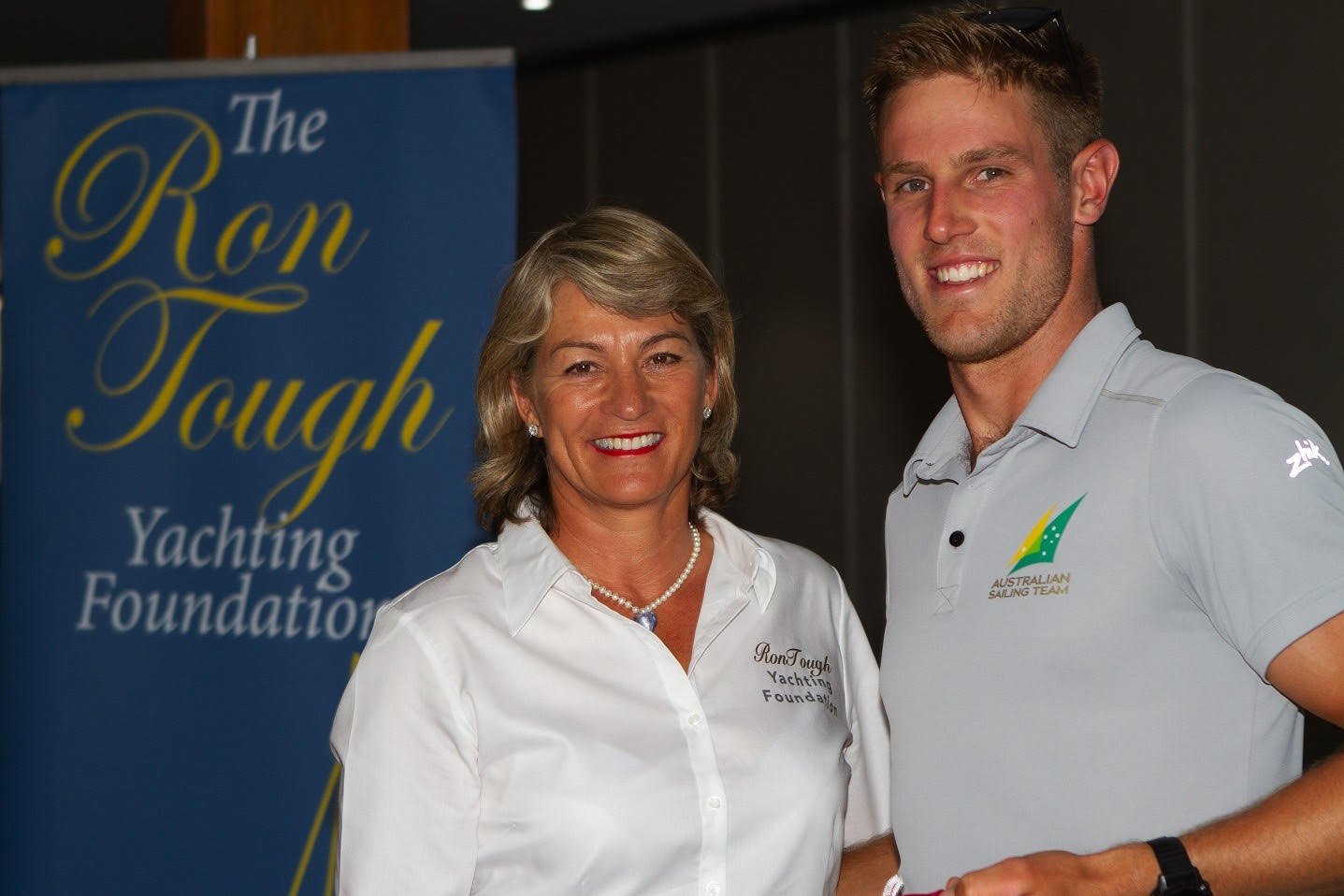 Goolugatup Sailing Carnival – RTYF Chairman's conclusion speech
RTYF Speech for Wind-Up Ceremony of
Goolugatup Sailing Carnival
3 – 14 January 2021
Welcome all and great to see you here. Have you enjoyed yourselves? I hear you have had quite challenging conditions to sail in and lots of hot competition?
On your behalf, I would like to offer my congratulations to the team from the South of Perth Yacht Club for this Goolugatup Sailing Carnival, headed by Steve Grover. It has provided you sailors with a wonderful sailing event that filled the gap that COVID has created. This regatta has brought us all together, with 13 different fleets made up of 167 boats competing. It has also included 2 State Championships and 4 Youth Championships. Logistically, it has been a huge undertaking and this team has worked so hard to make it happen in difficult circumstances. Thank you, Steve, South of Perth Yacht Club, your organising committee, race management team and the wonderful volunteers– and well done!
The Ron Tough Yachting Foundation are very pleased to be the Principal Sponsor for this event. My fellow Directors have spoken to you during this regatta on behalf of RTYF, so you have all heard about our history and the why, what and how we do what we do! (If not, please come and see me afterwards!)
The Foundation's goal is to promote and encourage excellence in sailing in Western Australia. The aim, right from the start 40 years ago, was to encourage sailors to travel overseas to participate in World Championships (which we all know is a very expensive business!) in order to sail, to learn, to have fun, to make new international friends, to improve and to bring the knowledge and experience gained, back to WA to improve the local fleets here. Obviously COVID has ruined our plans to support WA sailors during 2020, with the majority of the $100,000 awarded in grants not paid out. Only 4 sailors actually managed to travel overseas and fulfil their award conditions.
Do not forget that our 2021 application process will commence soon and will lead up to the Ron Tough Yachting Foundation's Awards Night to be held here at SoPYC on Thursday March 25th. Please check the website for updates.
We are still planning on going through with our awards process even though we all appreciate that the chances of you all travelling overseas this year are slim to none. The grants will be set aside for you just in case circumstances change for the better! In the meantime, RTYF is working on ways to support you, the sailing community, to continue to promote and encourage that excellence in sailing. Working with our local Yacht Clubs, Class Associations and the other WA sailing organisations, we are receptive to suggestions of opportunities to fund coaching programmes, events, and other initiatives which will provide you all with opportunities to go sailing on our fantastic Western Australian waters. We are SO Lucky to be able to go sailing at all!!!
We are also working with Tom Hodge Media to offer educational coaching videos for individual classes, which will be available to all on our website. The first class will be the 29-ers and Tom is planning approx. 10 videos covering various manoeuvres, strategies and coaching tips. The plan is that each series of videos will be pertinent for your own boat and will display clearly the best way to perform! Dependant on feedback, we will slowly work our way through the various Classes. If you are interested in assisting with the funding of this for your child's class of boat, please come and see me afterwards. I am sure Tom's excellent photography and graphics will make this a very exciting and beneficial learning tool for you all. Certainly, we are very excited with this new initiative which will eventually offer each one of you the opportunity to accelerate your development in your own time by providing you all with clear visuals and explanation of how to do things better in your own type of boat.
I hope you are also all aware that we have already pledged to support Class Associations by doubling up on the RTYF Pre-Nationals Coaching Clinic programme that we ran last year. Bit of a silly name really in the current state of affairs! but currently, our funding will allow us to sponsor another weekend of coaching by the Class Associations. Conditions are on the website. Even if your class does not have a National Championship to go to, please apply.
I ask you to take a look around you. Notice that during this regatta, some of you have been competing against many incredible sailors. There are some that have even been chosen to represent Australia at the next Olympic Games. And here you were, sailing against them and maybe, you had a chance to beat them in a race or lots of races? That would give you such bragging rights! And there are not many other sports that offer that opportunity. What are your chances of actually playing a tennis match against Ash Barty? Or cricket with Steve Smith? How about taking part in a proper football game in a team with Nat Fyfe or Sam Kerr? Nup! But go sailing and you could, and have been, competing with the best in the country – in the same race – on the same patch of water. How inspirational is that for you younger sailors? You can take the opportunity to watch and learn and try to work out for yourself what it is that makes them go faster than you and realise the huge amount of focus, determination, and hours of training that ultimately makes them successful. And then you can go and have a chat with them in the relaxed setting of the boat park and ask for guidance and how to do things better! And the best part? I am sure they would give it, as one of the extraordinary parts about sailing is the camaraderie. Sailors help each other. That's what makes it a great sport.
A large part of the criteria the Ron Tough Yachting Foundation uses in determining each financial award, is how much the sailor 'puts back' into the sport of sailing. We are not just a "group of old men that gives out money" as I have heard it said!…. Our aim is to promote excellence in sailing in Western Australia, by encouraging you to aim high, learn, enjoy, but also to put in the hard yards to enable you to achieve. Share your experiences, share your knowledge, share your competitiveness but never forget to share your fun and respect for others.
Now you have a better idea what we do, can you encourage your Sailing Club and Class Association to support us by including a small donation to RTYF with your annual subscription. And if it is not there, please can you ask why not? You have to help us to help you. The Ron Tough Yachting Foundation is a fiercely independent, unbiased, pro-WA Foundation of people passionate about sailing and assisting sailors to achieve their dreams of success. We also believe in the on-going benefits of sailing throughout life.
May I wish our Olympians every success in their training and lead-up to Tokyo – and hope fervently that the world will get back to stable 'normality' very soon.
Thank you very much everyone!