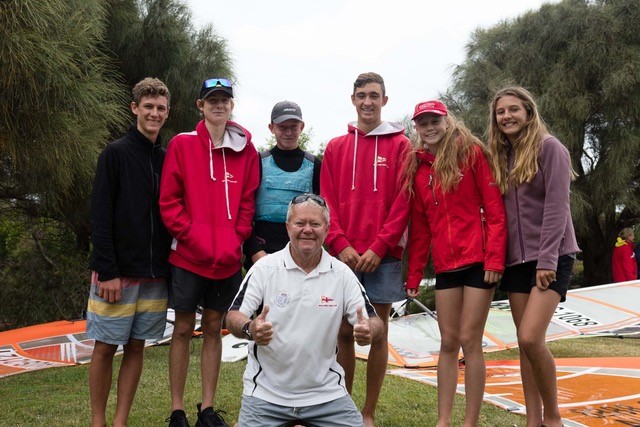 Bic Techno Youth Nationals Report
TECHNO YOUTH NATIONALS REPORT 2020
We ventured into our first Australian Youth Championships in 2019 when Kai Marns-Morris headed to Hobart alone and won the Techno 293 Boys division. Kai's success was inspirational for the group who all worked extremely hard both on the water and also in our targeted Conditioning Program.
The final stage of our sailors' preparation for the 2020 National Youth Championship was a Pre-Nationals Clinic provided by the Ron Tough Yachting Foundation in December. Participation in this clinic proved to be invaluable for the six sailors heading off to Sorrento, Victoria, in January. There is no doubt that the quality of the clinic went a long way in helping our sailors achieve their successes.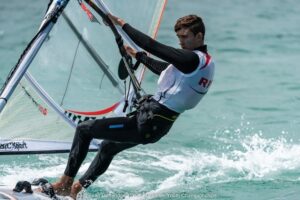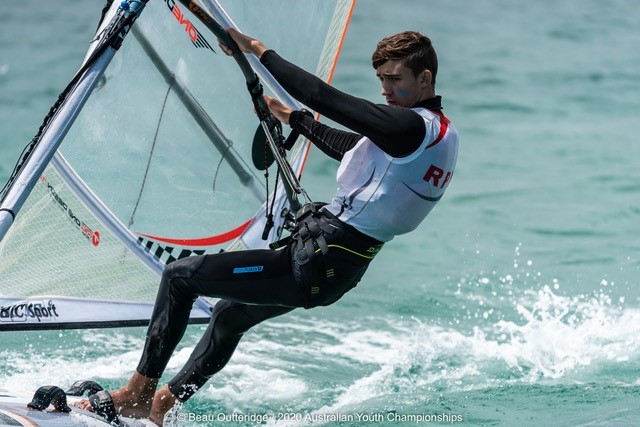 Some of the WA Techno team packed their boards and rigs into the RPYC RIB for the trip across the country whilst others descended on Perth Airport wheeling board bags and sail tubes all of which are accepted by airlines!
Our Techno sailors supported by Andrew McAullay and Chris Goldacre set up the marquee on top of "Techno Hill" and then hit the water at SSCBC for the Australian Youth Championships.
Day 1 was a complete blast that included the wind as well as the board speed! Jake and Will lapped the fleet to start the regatta in emphatic style.
Once the breeze lightened for the rest of the races Jaiya firmly established herself as the best girl sailor with Meg continually improving and closing the gap with each race. Not to be outdone, Sam closed in on 3rd place and just missed out by 1 point. Jake and Will continued as they started to finish 1st and 2nd in the Techno 293 fleet.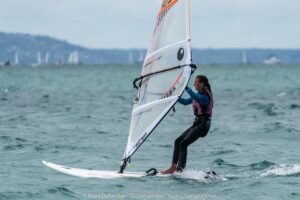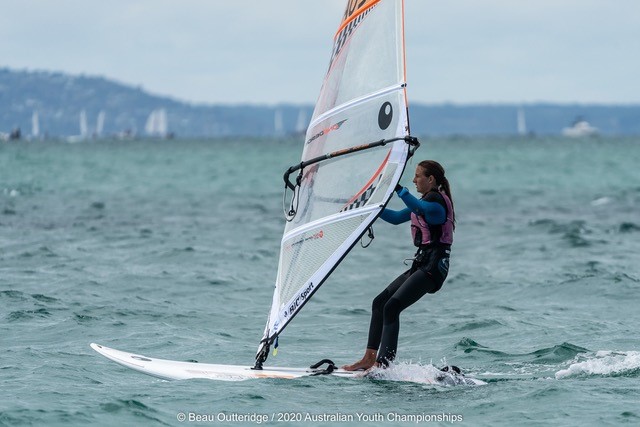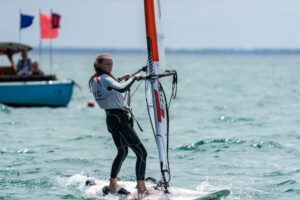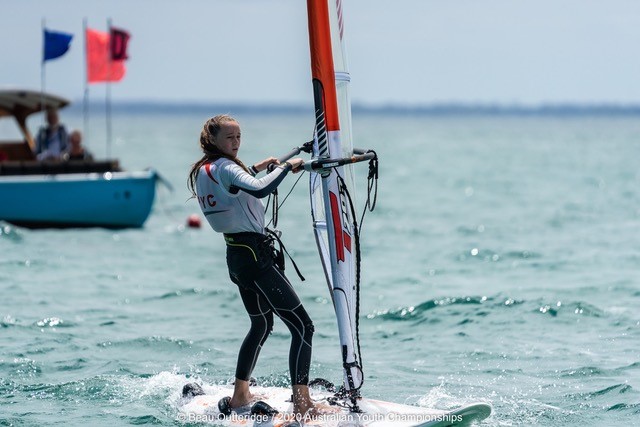 Despite having broken his wrist very badly earlier in the year and only being able to get back on the board 2 weeks before the regatta Kai was determined to compete. He put in an amazing effort to finish in 7th place!
Unfortunately we lost a lot of racing time due to the adverse environmental conditions caused by the bush fires but in spite of this our sailors gained immensely from the experience and are better placed now for future competitions.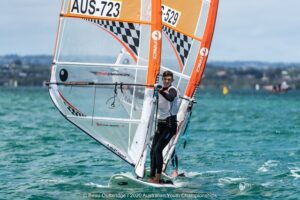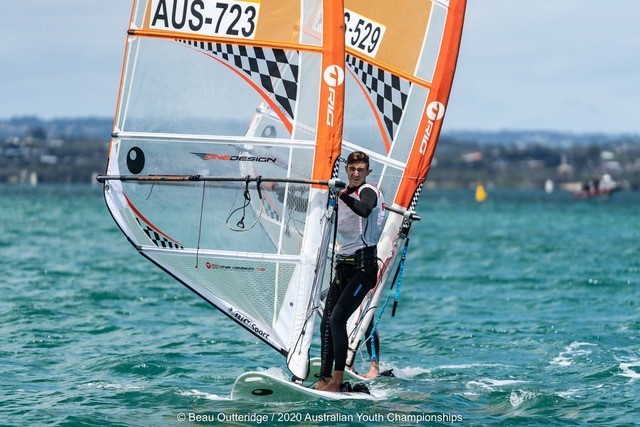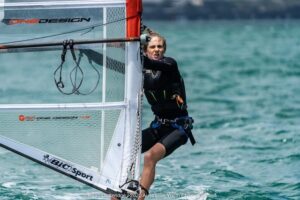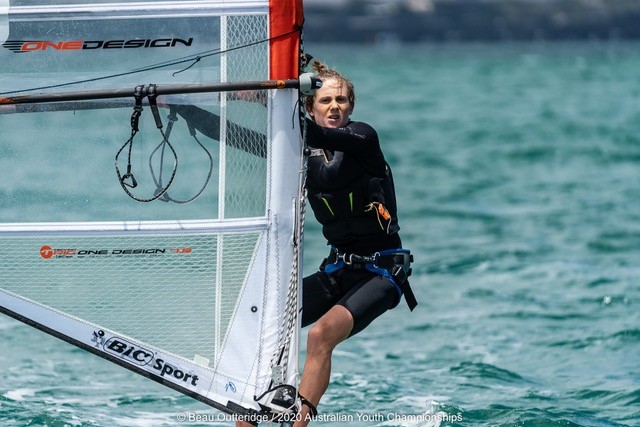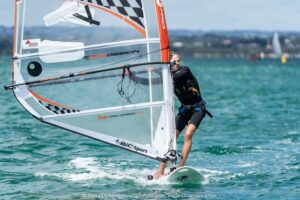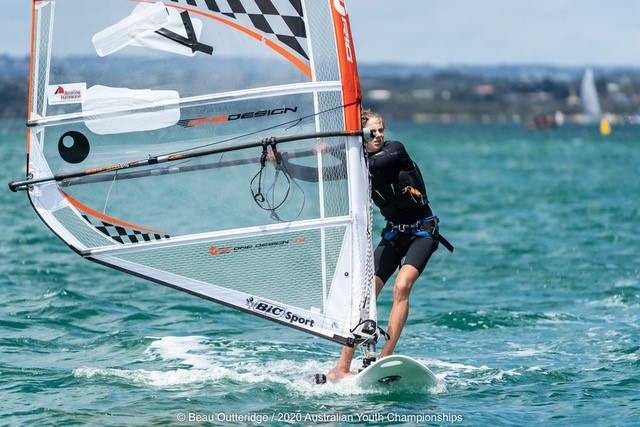 The Club and State can be proud of the team, not just for winning two National Youth Titles, but also for the manner in which they conducted themselves and represented our Club and State. The RPYC Techno Team impressed both on and off the water. Congratulations gang!!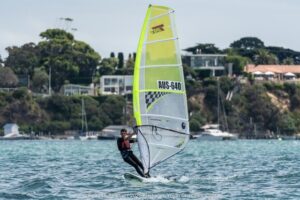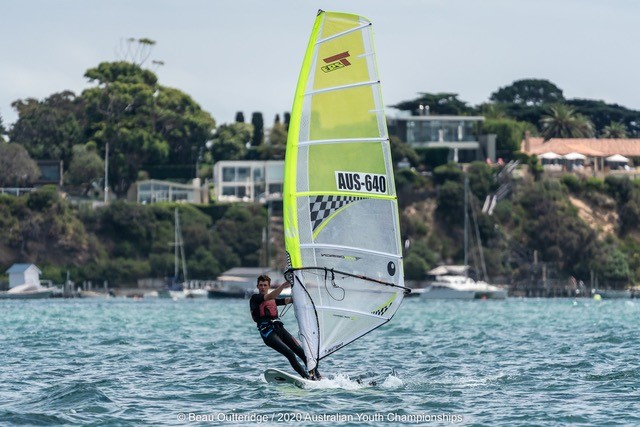 Techno 293 Boys: Jake Hindmarsh 1st, William McAullay 2nd, Sam Williams 4th.
Techno 293 Girls: Jaiya Marns-Morris 1st, Meg McAullay 4th.
Techno Plus: Kai Marns-Morris 7th .
And there is more to come!!!!!